The Point Of You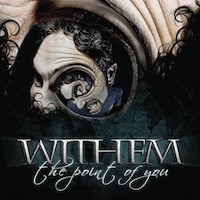 Withem is an up and coming Norwegian progressive metal band, inspired by the likes of Symphony X, Pagan's Mind, Dream Theater and Circus Maximus.
The band started to take shape in 2011 when Øyvind Voldmo Larsen (guitars) and Ketil Ronold (keyboards) met the gifted drummer Frank Nordeng Røe. Soon they were joined by the vocal talents of Ole Aleksander Wagenius and bass duties were taken care of by the special guest Andreas Blomqvist from Seventh Wonder.
Withem's debut offers varied sonic landscapes for the listener to explore, ranging from guilty-pleasure choruses permeated with memorable vocal hooks, to symphonic epic themes.  The unique vocal range of Ole Aleksander Wagenius gives the band a distinctive touch to tackle the overcrowded progressive metal scene.
The passion and dedication put into the album is emphasized by the countless hours spent in studio perfecting each individual performance and making sure that the end result is a world class blend of progressive, symphonic and power metal.
The Point Of You was mastered by Markus Teske (Vanden Plas, Saga, Spock's Beard)
There are no review yet. Be the first!